Who Are We?
CARPETECH is a Family Owned and Run Business. With experience in Commercial and Residential Carpet Cleaning you can be rest assured you'll be getting quality service GUARANTEED!
Let us introduce ourselves. We are Mike and Rachele a husband & wife team that run and operate CARPETECH. Both of us have lived here in Las Vegas for 20 yrs but have only been in business for less than a year. Unlike myself this is Rachele's first time being involved with a company but you could never tell when you see her in action. I myself have several years experience in carpet cleaning and janitorial service businesses. I originally had All Kleen Janitorial Services and Carpetech Carpet Cleaning on Guam about 25 yrs ago.Having had contracts with all the Denny's, PizzaHut's and Wendy's I also did carpet cleaning for Napa Auto Parts HQ, Louis Vitton and Chanel of Guam just to name a few.
Both Rachele and I, being the only techs for the company, like keeping it small so we can give our customers an efficient and thorough cleaning service making sure they are getting they're money's worth. We've had a lot of customer's who were unhappy with the last cleaning they got saying they were in and out so fast that the carpet looked the same as before and after.
"A lot of people don't like strangers cleaning their house," "So I think our clients like that they know who's coming to clean their house since they've spoken to the cleaners (us) directly over the phone before hand." So if you are looking for a top quality, professional local carpet cleaning service for domestic or commercial carpets and upholstery cleaning then give us a try. You'll be glad you did.
Our Work Is Based on the Following Principles:
HONESTY
We understand that there are a lot of grey areas and misinformation in the industry, which is why we try to simplify the methods that we use to our clients. We will always be upfront and honest with you, even if it is to our financial detriment. Our main aim is to leave a residence with a satisfied customer, which we believe will benefit us in the long term.
CUSTOMER SERVICE
We aim to exceed expectations with our customer service and punctuality as well as our performance. So we ask if you are pleased with our work we would love for you to let us know by leaving some feedback on our Reviews page.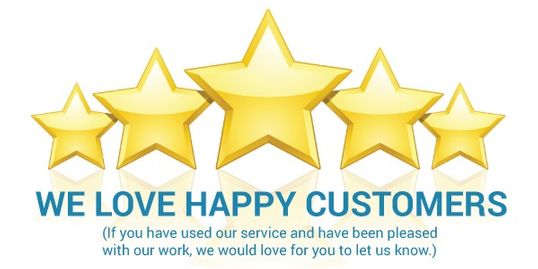 OUR PROMISE
Our carpet and upholstery cleaning company aims to provide the best possible service to Las Vegas and Surrounding Areas. We promise that each and every one of our clients will receive a high quality, premium carpet and upholstery cleaning experience on every occasion. 100% customer satisfaction guarantee – from start to finish. We being highly experienced and qualified carpet cleaning technicians our goal is to ensure our level of work never falls below exceptional.